Sonya Cavanough
Basically, I love to help people!
I've always had a heart for the vulnerable, the needy, the broken, the hurting even from a young age. This has led me into a variety of people helping employment such as child care, aged care and disability support work.
Around ten years ago, I developed a new passion to help people with their deeper emotional issues, so I started on a journey to become a qualified Counsellor.
I am married with two adult children and have lived on the Central Coast of NSW for the past 35 years.
I am friendly, caring and empathetic by nature and believe even my own painful experiences in life, only help me to have even greater empathy and compassion for hurting people.
Master of Counselling
Grad Dip. in Counselling & Psychotherapy
Studied at AIFC, Canberra, Australia, University of Divinity, Melbourne Australia
Member of the Australian Counselling Association 
Denise Smith
Working alongside others during the counselling process is my passion in life. I love helping people by highlighting the possibilities for positive change. As a counsellor, my role is to be alongside you and help you unpack what is holding you back from being able to lead a rich and fulfilling life. I have empathy, compassion and joy for the human experience. My motto is "Change is possible".
I have worked in health, in nursing and administrative roles, and now as a counsellor. My clients often highlight that my caring nature instantly puts them at ease with a focus on 'what is workable' to regain a sense of 'self'.
My areas of focus include depression, anxiety, grief and loss, relationship difficulties, life transition and other difficulties.
I look forward to working with you.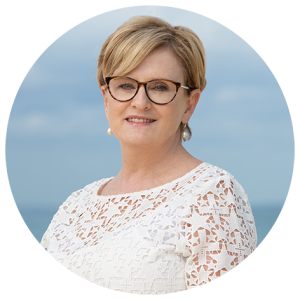 Bachelor of Counselling - Australian College of Applied Psychology
Dip. Health Counselling - The Medial Register of Australia
Member of PACFA
Contact Us
Suite 504, 5th Floor, 1 Bryant Drive
Tuggerah NSW 2259
Australia